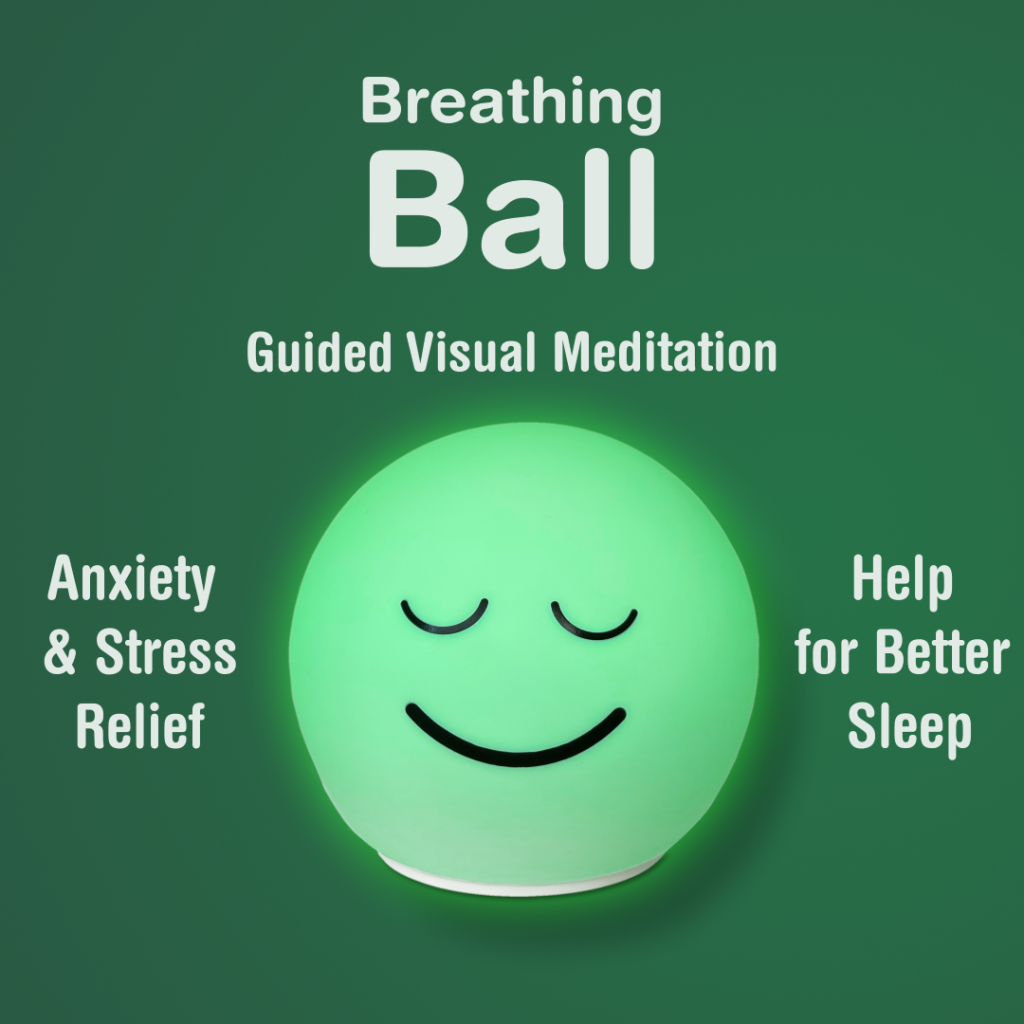 Introducing the new Breathing Ball – a lamp designed to help you practice visual, mindfulness meditation. This innovative tool is perfect for both adults and kids who want to benefit from a daily reminder to meditate and improve their overall well-being.
Daily guided breathing can reduce anxiety and stress, improve focus and help you live more in the moment. The Breathing Ball is easy to use, and provides a visual guide to popular 4-7-8 and diaphragmatic breathing meditation techniques. Simply inhale when the blue lights are glowing, pause on purple, and exhale on green.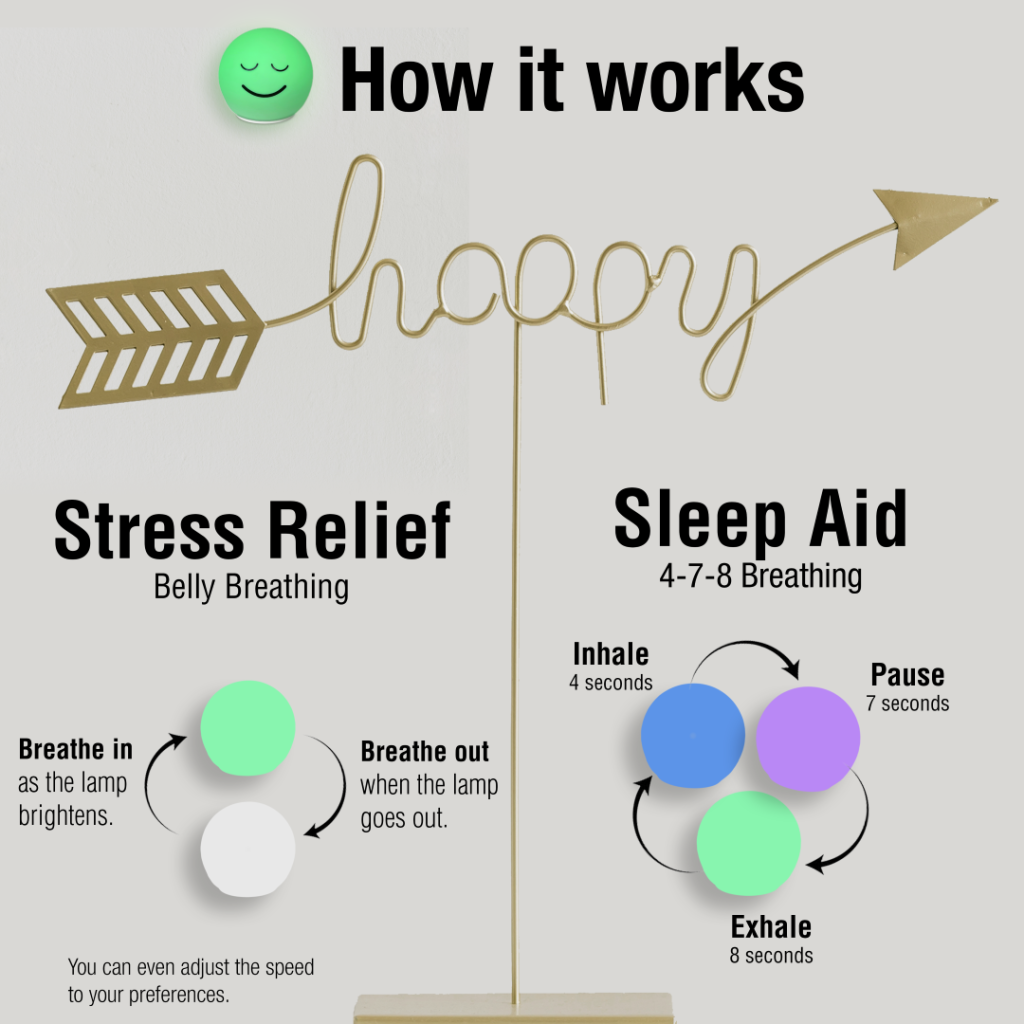 This lamp is suitable for anyone who struggles with focus, and is perfect for use at home and in the office. Place it on a nightstand, desk, or any other location you prefer, and use it as a reminder to meditate throughout the day. The Breathing Ball is also great for use at night to help you fall asleep faster.
There are two breathing patterns to choose from – 4-7-8 to help you fall asleep, and diaphragmatic to relax and calm down. The Breathing Ball also allows you to relax at your own tempo, as you can adjust the breathing exercise pace to your personal preferences.
Made of food-grade silicone, the Breathing Ball is nice to touch and small in size (4.5×4.5×4 inches). The long-lasting battery lasts for 60 days on one charge when used for 8 minutes a day, and a USB charging cable is included.
This Breathing Ball is a great gift for anyone who wants to improve their mindfulness and well-being, and is available to purchase on Amazon.
Get your Breathing Ball today and start reaping the benefits of deep breathing and visual meditation!